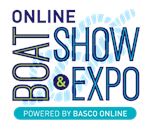 Welcome to boats seriously for sale in the Singapore Online Boat Show! Running virtually in conjunction with the on-water and annual Singapore Yacht Show at One Degree 15 Marina in Sentosa Cove, we're delighted to host this virtual event for boat owners who can now affordably exhibit online! If you want to list your boat for free in this event, let us know. To view boats, check them out in the Exhibition Halls below. Contact us to find out more information and to arrange viewings both in person and virtually or via WhatsApp.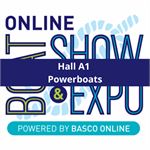 A selection of seriously for sale powerboats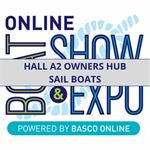 Sail boats are very popular among first time boaters and new to Asia boaters. In this Hall you will find a selection of seriously for sale sailboats.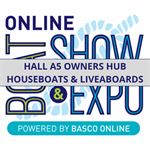 Hugely popular and some good deals to be had here.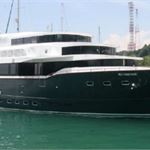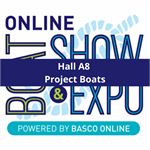 Ever wondered if you should buy a project boat? To learn more about the Pros and Cons of buying a project boat, be sure to check out the interview on this topics at The First-Time Boat Buyer Expo. We brought together 40+ boating industry experts who reveal how to prepare for boat ownership, select the best boat for your lifestyle and budget, and maintain your dream vessel over the 2-day Expo starting next weekend! It's free to register at www.boatbuyerexpo.com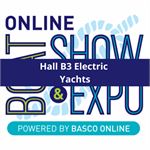 Alternative Power & Electric Yachts are hot right now! You can also head over to the Boat Buyer Expo to hear all about them in the FREE speaker sessions on this topic - "Pros and Cons of Electric Yachts" & "Buying an Electric Yacht: Two Buyers Talk" - it's an action packed 30-minutes for each interview that will answer your questions about this incredible new technology! Event starts next weekend. Register for free here www.boatbuyerexpo.com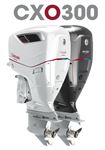 Looking for the most powerful 300HP diesel outboard motor in the world? Perfect for first-time boaters as well. To learn more about the Stellar Rise of Diesel Outboard Motors, be sure to check out the interview session on this topic at The First-Time Boat Buyer Expo . It's free to register at www.boatbuyerexpo.com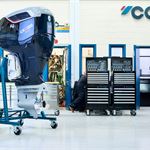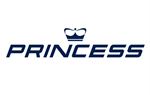 Ever wonder should you buy a sailboat or a powerboat for your first time buying a boat? Suitable for first-time boaters and the Official Distributor of Princess Yachts in South East Asia. As a brand with our heart on the sea, we are passionate about protecting our oceans. To learn more about the Pros and Cons of a Power Boat and Is a Sailboat or a Powerboat for First Timers, be sure to check out the interview sessions on these topics at The First-Time Boat Buyer Expo. 40+ boating industry experts reveal how to prepare for boat ownership, select the best boat for your lifestyle and budget, and maintain your dream vessel over the 2-day Expo starting next weekend! It's free to register at www.boatbuyerexpo.com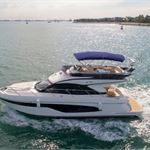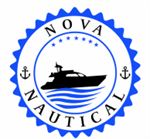 Looking for great value new boat builds in Asia? Suitable for first-time boaters too and a free Gottsegen watch with boat purchase! To learn more about the Rise of New Builds in Asia and How to Find Great Value New Boats in Asia, be sure to check out the interview sessions on these topics at The First-Time Boat Buyer Expo. 40+ boating industry experts reveal how to prepare for boat ownership, select the best boat for your lifestyle and budget, and maintain your dream vessel over the 2-day Expo starting next weekend! It's free to register at www.boatbuyerexpo.com

Looking for great value new boat builds in Asia? Suitable for first-time boaters too and a free Gottsegen watch with boat purchase! To learn more about the Rise of New Builds in Asia and How to Find Great Value New Boats in Asia, be sure to check out the interview sessions on these topics at The First-Time Boat Buyer Expo. 40+ boating industry experts reveal how to prepare for boat ownership, select the best boat for your lifestyle and budget, and maintain your dream vessel over the 2-day Expo starting next weekend! It's free to register at www.boatbuyerexpo.com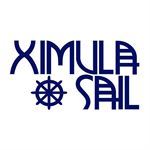 Looking to buy a boat but need to convince your partner? Suitable for first-time boaters and a 10% discount off our leisure charters and sailing holidays. To learn more about the experience of buying a boat and How to Convince Your Partner to Buy a Boat be sure to check out the interview sessions on these topics at The First-Time Boat Buyer Expo. 40+ boating industry experts reveal how to prepare for boat ownership, select the best boat for your lifestyle and budget, and maintain your dream vessel over the 2-day Expo starting next weekend! It's free to register at www.boatbuyerexpo.com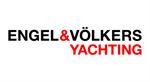 Ever wondered if you should buy a sailboat or a powerboat for your first time buying a boat? To learn more about the Pros and Cons of a Power Boat and Is a Sailboat or a Powerboat for First Timers, be sure to check out the interview sessions on these topics at The First-Time Boat Buyer Expo. 40+ boating industry experts reveal how to prepare for boat ownership, select the best boat for your lifestyle and budget, and maintain your dream vessel over the 2-day Expo starting next weekend! It's free to register at www.boatbuyerexpo.com

Wondering how you can offset cost on boat buying by renting your boat? Suitable for first-time boaters too! To learn more about How to Charter Your Boat to Offset Costs, be sure to check out the interview sessions on these topics at The First-Time Boat Buyer Expo. 40+ boating industry experts reveal how to prepare for boat ownership, select the best boat for your lifestyle and budget, and maintain your dream vessel over the 2-day Expo starting next weekend! It's free to register at www.boatbuyerexpo.com It's free to register at www.boatbuyerexpo.com

What happens if you are on a boat and surrounded by water but don't have any drinking water onboard? Suitable for first-time boaters too and a $5 off shopping voucher from Lazada, Free emergency food ration and a free SuperSwiss Filter Element worth $237 (with purchase of SLIM 2 Water Filtration System). To learn more about How to Keep Your Drinking Water Safe at Sea and how to Drink Water on a Boat Without Plastic Pollution, be sure to check out the interview sessions on these topics at The First-Time Boat Buyer Expo. 40+ boating industry experts reveal how to prepare for boat ownership, select the best boat for your lifestyle and budget, and maintain your dream vessel over the 2-day Expo starting next weekend! It's free to register at www.boatbuyerexpo.com